Automatic Beverage Filling Machine Description:
This automatic beverage filling machine integrates washing, filling and capping into one unit. Automatic beverage filling machine can be used for purified and mineral water filling. Also can used for hot beverages, such as fruit juice, tea drink, etc. Automatic beverage filling equipment also can be used for carbonated drinks.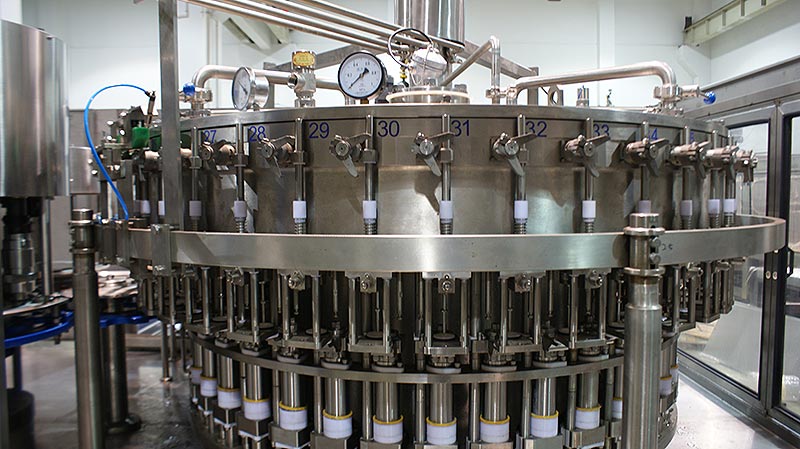 Automatic beverage filling machine is WELL Machinery reference to foreign advanced filling machine technology to transform and innovate products, automatic beverage filling production line adopts the direct connecting technology between air converyor and bottle infeed starwheel, It's convenient for bottle size changing. Its plastic bottle filling machine structure design is more simple and reasonable, high precision, easier to operate.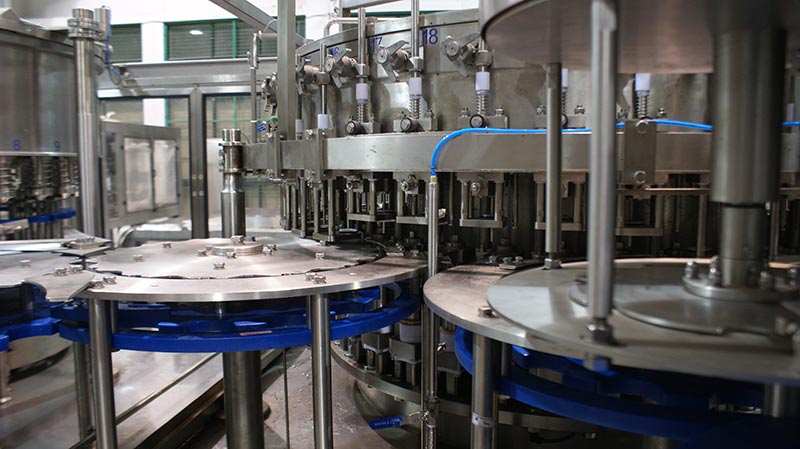 Features of Automatic Beverage Filling Machine:
1. All parts, for instance, filling valve, which directly contact medium are made of stainless steel. So it conform to the requirements of food sanitation.
2. Sealing parts are made of heat-proofing rubber, in order to meet the technique requirements of users to sterilize the whole machine at high temperature.beverage filling machine.
3. Automatic filling machine using programmable controller to realize fully automatic control from bottles entering to finishing filling.
4. Automatic beverage filling equipment using transducer as speed regulator, so the user can regulate the machine easily to suit different power requirements. Adopting balanced pressure filling principle and spring valvers in order to assure beverage quality.
Zhangjiagang Well Machinery Co., LTD.
ADD:No. 235 Guotai North Road, Zhangjiagang economic and Technological Development Zone
TEL:0512-56316166
FAX:0512-56316198
E-MAIL:chuzhongwen@163.com
Http://www.wellmachinery.com
P.C.:215600