Nowadays, with the development of technology and different packaging requirements of enterprises, filling production lines have also undergone great changes. The filling production line has more room for innovation, and the manufacturing level must keep pace with market demand. Technology operation process, to inject new vitality, now through the overall effort has been applied some new technologies into the design.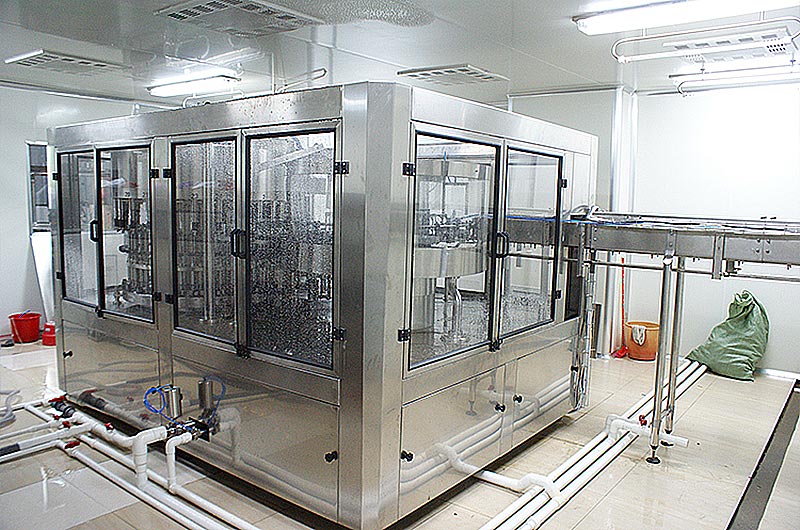 For a long time, the filling production line has been a solid backing for the beverage companies. In particular, the demand for commodity quality in contemporary shopping malls has been increasing, and the demand for shopping malls has been expanding. The company's demand for efficient and automated production has been increased. In this case,the filling production line has become a hot mechanical equipment. In addition, in recent years, the level of science and technology has improved, and the domestic machinery industry has also achieved rapid development. The level of technology, equipment functions, and quality have all made great progress, and they have played an important role in supporting enterprises 'efficient and safe production. Nowadays, beverage companies are thinking of automation and efficient development. In recent years, the production level of filling production lines in China has been rapidly improved. The filling production line plays a very important role in the production process.
The Main Features of Filling Production Line:
1. The filling production line applies bottle handling technical and the filling valves go up-down when filling, which make sure the bottle filling goes stable, reliable during high speed. The bottle handling technical also make the different bottle changing easily without changing too many accessories.
2. This filling production line use new generation stainless steel spring washing clips and the clips do not contact the upside of bottle screw avoiding the second pollution. It can both clear the inside and the outside of the bottle.
3. The advanced normal pressure filling principle was applied. Filling is quick, and stable. Not contacting with the liquid avoids second pollution and oxidation.
4. This water filling machine applies magnetic force screw type sealing, realizing auto grasping cap, sealing. The sealing cap force can be adjusted.Independent electricity box makes sure every electrical appliance works normally.
5. The main machine adopts advanced PLC control technology.