Believe that in the future development, in the face of fierce market competition, fully automatic filling machines will also stand out among them, continue to adhere to the technology of science and technology innovation and exploration, for customers to create a more satisfied automatic filling equipment, so as to make enterprise can win the market with quality, expand the scale of the development of the market.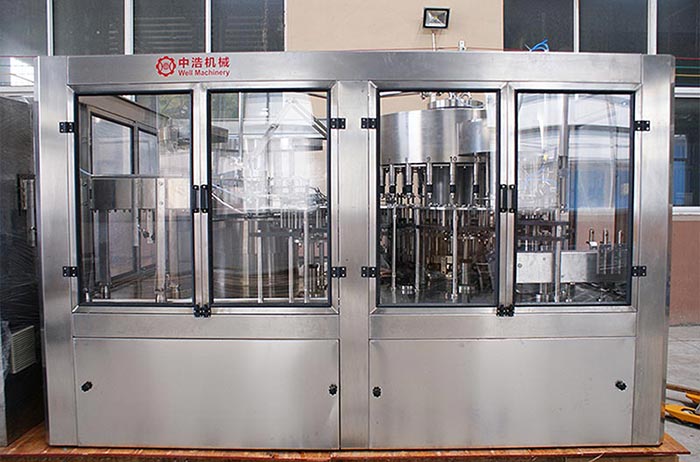 For the fully automatic filling machine understanding, many laypeople may just know that it is simple to use, detailed things are not known. For example, a fully automatic filling machine is used for filling liquids in special industries such as beverages, pharmaceuticals, daily chemicals, foods, pesticides, etc.. It is an ideal liquid filling equipment for customers; And the full automatic filling machine is a fully automated mechanical equipment, the design is reasonable, the model is also very small, and the operation is also very convenient. Therefore, the development of such a fully automatic filling equipment in the industry will naturally be the attention of many industry customers. However, for the daily and functional maintenance of fully automatic filling machines, there are many people who are not very clear. For example, the equipment should be cleaned up regularly and kept clean and clean, so that the fully automatic filling machine will be used for a longer period of time.
Facing the fierce market competition, for the fully automatic filling equipment, such a social environment, for the potential of the equipment enterprises how to excavate it? And for the fully automatic filling machine industry, the spirit of innovation is also a very important spirit for enterprises in their future development. Therefore, with the emergence of a new product of equipment and the addition to the filling industry, Chinese fully automatic filling machine will also promote the development of such an industry, and in the intense competition, filling machine to stand out in it. It is necessary to insist on innovation and the improvement of science and technology, so that China's fully automatic irrigation machine more stable development.