This mineral water filling machine is consists of washing, filling and capping with complete automation. It is suitable for filling water, such as mineral water, pure water into plastic bottles. The mineral water filling machine can finish all the process such as washing bottle, filling and sealing, it can reduce the materials with outside touch time, improve the sanitary conditions, production capacity and economic efficiency. It is a good option for water filling machine factory.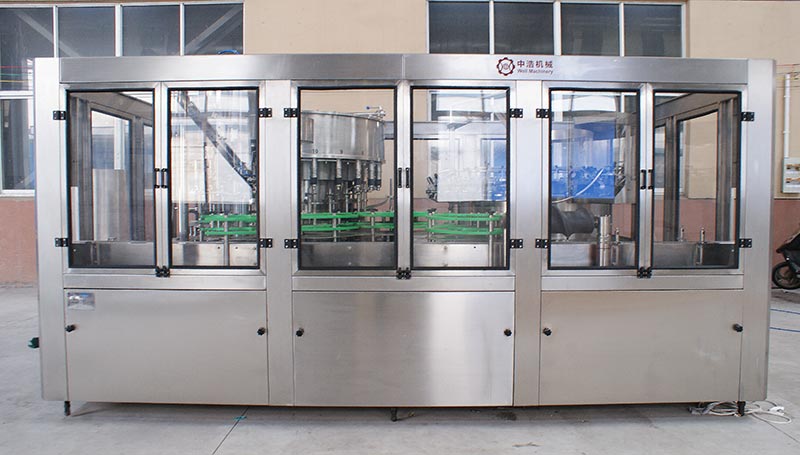 It is very convenient to change bottle size by means of advanced bottle conveying technology–bottleneck clamping & bottle suspending technology.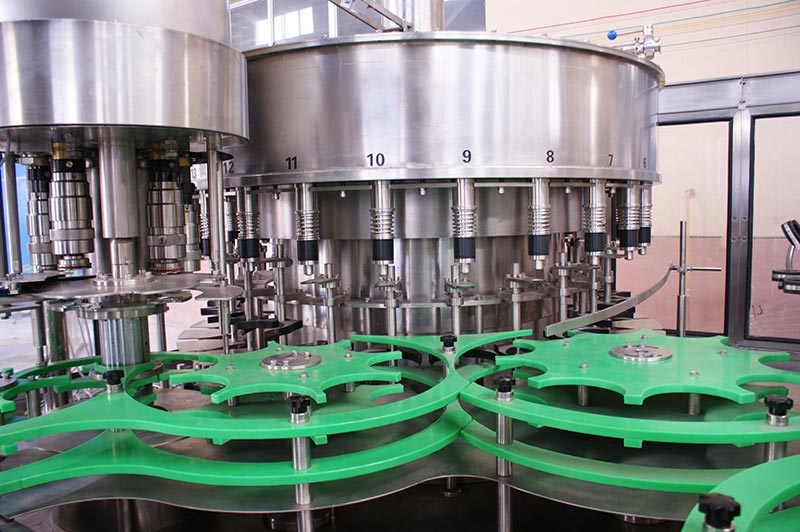 Advanced programmable PLC is equipped to control the main machine. Main electronic components are all from famous international enterprises. All spare parts that may touch with water are made from high-quality stainless steel.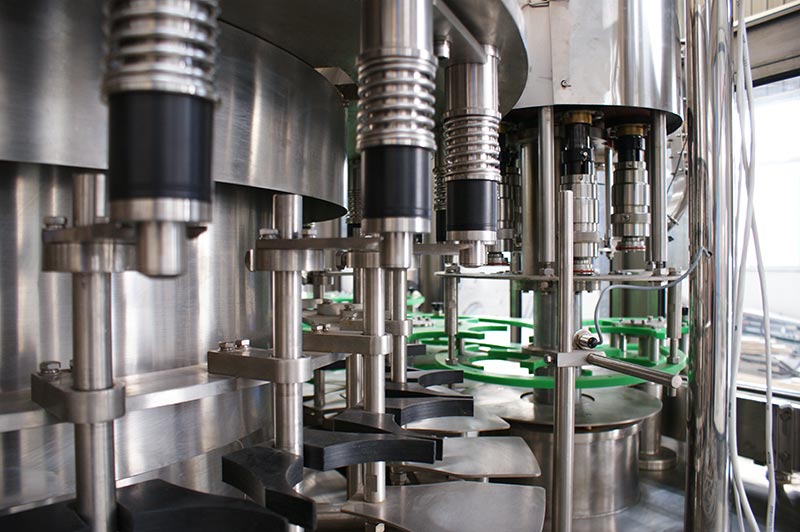 Characteristics of Mineral Water Filling Machine
1) PET bottle ( 330 – 2000ml ) capacity : 5000-36000BPH(500ml)
2) PET big bottle (2L-10L)capacity:2000-6000BPH(5000ml);
3) Suitable for products: pure water ,mineral water , soda water ,etc.
4) Mineral Water Filling Equipment adopts the direct connecting technology between air converyor and bottle infeed starwheel, It's convenient for bottle size changing.
5) Bottle transmission adopts the technology of gripping bottleneck, changing the bottle sizes without adjusting equipment level.
6) Big bottle filling machine adopts the screw in-feeding bottle transmission, TuoPing transmission technology, equipment operation stable and reliable.
7) Filling equipment can be to conduct a comprehensive CIP cleaning.
Zhangjiagang Well Machinery Co., LTD.
ADD:No. 235 Guotai North Road, Zhangjiagang economic and Technological Development Zone
TEL:0512-56316166
FAX:0512-56316198
E-MAIL:chuzhongwen@163.com
Http://www.wellmachinery.com
P.C.:215600