Pranular Beverage Filling Machine Description:
The particle beverage filling machine combines the four functions of rinsing, particle filling, juice filling and capping on one body, and the entire process is automated. It is suitable for the filling of PET bottles with particle juice drinks.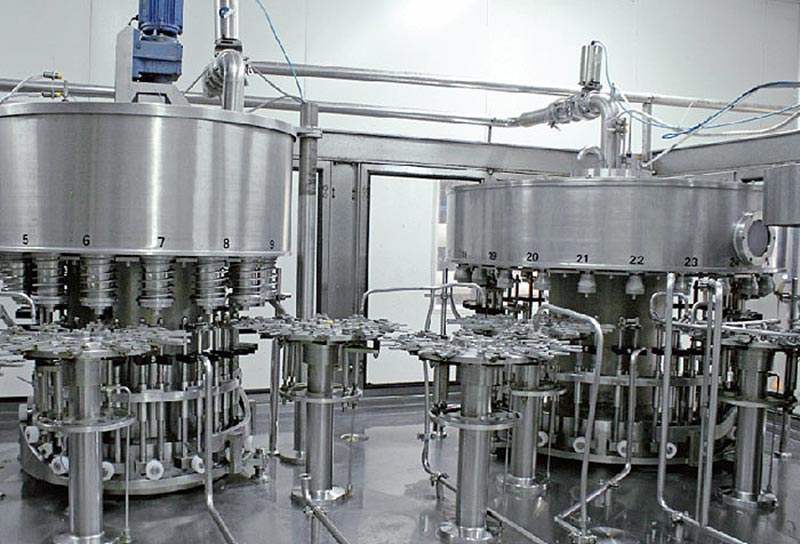 Particle filling uses a new measuring cup to ensure that each bottle of beverage is evenly filled. The particle beverage filling machine is made of high-quality SUS304 material, and the main key part is CNC machine tool precision processing. The particle beverage filling equipment adopts advanced photoelectric detection of the operating conditions of various components, with no bottle filling, no bottles without cover, automation high-level, simple man-machine interface operation display.
☆ Capacity: 5000-24000BPH (500ml);
☆ Particle beverage filling machine is suitable for products: kinds of beverage with pulp particle;
☆ Using 4-in-1 filling for particle and material liquid , granule content is accurate;
☆ Using a specially designed quantitative filling, to avoid the defects of traditional filling machine because of material blockage.
Zhangjiagang Well Machinery Co., LTD.
ADD:No. 235 Guotai North Road, Zhangjiagang economic and Technological Development Zone
TEL:0512-56316166
FAX:0512-56316198
E-MAIL:chuzhongwen@163.com
Http://www.wellmachinery.com
P.C.:215600