Steam Beverage Filling Equipment Description:
Steam beverage filling equipment is WELL Machinery reference to foreign advanced filling machine technology to transform and innovate products, it adopts the direct connecting technology between air converyor and bottle infeed starwheel, It's convenient for bottle size changing. Its plastic bottle filling machine structure design is more simple and reasonable, high precision, easier to operate.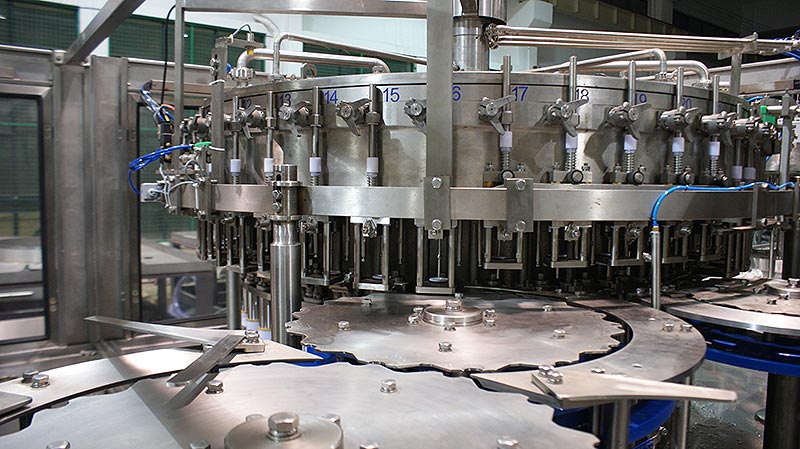 The steam beverage filling equipment is mainly used for filling of steam beverages. The steam beverage filling equipment combines the functions of flushing, filling, and capping on one body and the whole process is automated. Isobaric filling method is suitable for the filling of sparkling beverages in polyester bottles and plastic bottles. The applicable bottle type adjustment of each part is realized by handle rotation, which is easy and quick and easy. The filling method adopts a new type of isobaric filling so that the filling speed is faster and more stable, so the output of the machine is higher and the efficiency is higher compared with the machines of the same specifications.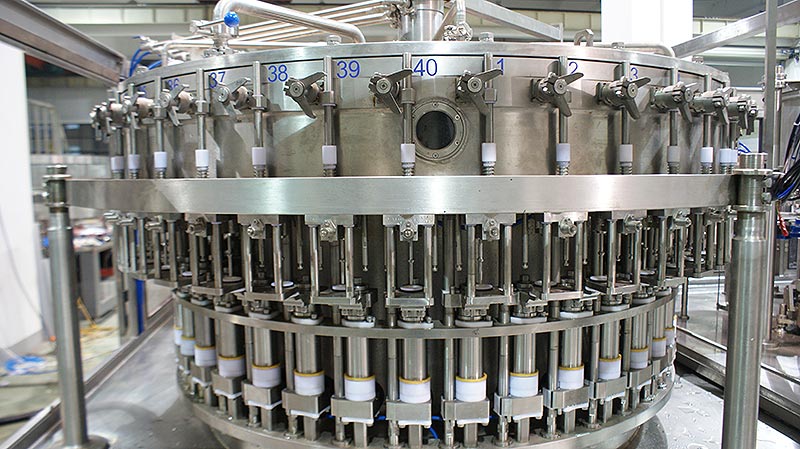 The Main Features of Steam Beverage Filling Machine:
This series of steam beverage filling machine has wide adaptability and adopts the bottle-neck operation mode. No bottle adjustment is required for the production of various bottle types.
The production capacity can be arbitrarily adjusted according to needs, the steam beverage filling machine adopts frequency control, stable and reliable;
With perfect and reliable safety automatic protection system, it can protect the filling equipment itself and the operator to the greatest extent;
The main beverage filling machine of the steam beverage filling machine adopts variable frequency speed regulation, which can conveniently adjust the production capacity;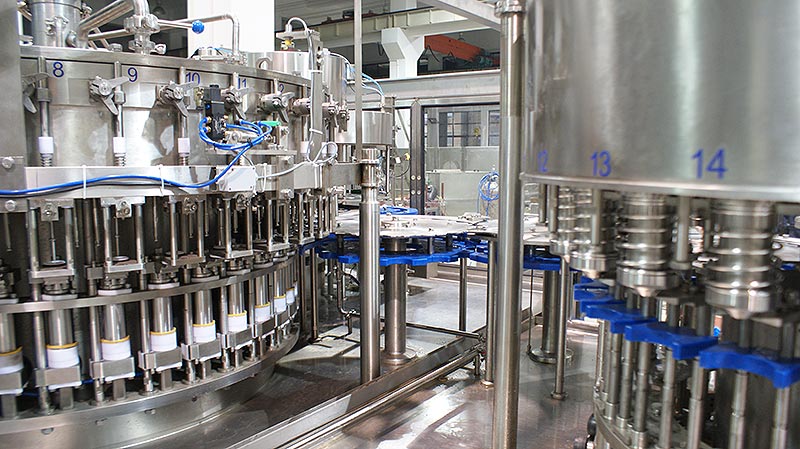 Adopt high-precision, high-speed filling valve, liquid level accuracy without fluid loss, ensure excellent filling quality;
The design of bottle clips in the rinsing section of the sparkling beverage filling machine is smart, which is better than the existing domestic bottle clips regardless of their size and appearance.
The steam beverage filling production line adopts a complete CIP cleaning system to ensure that the entire filling system is clean to meet the requirements of hot filling technology;
The bottle system uses a high-efficiency spray nozzle that can be cleaned to every point in the bottle;
The capping head of the steam beverage filling machine adopts constant torque device to ensure the quality of capping;
Efficient cover system, with perfect feeding technology and protective device;
The capping head adopts the magnetic capping head, and the capping cap can be adjusted;
The steam beverage filling equipment is equipped with perfect overload protection devices, which can effectively protect machine equipment and operators.
Zhangjiagang Well Machinery Co., LTD.
ADD:No. 235 Guotai North Road, Zhangjiagang economic and Technological Development Zone
TEL:0512-56316166
FAX:0512-56316198
E-MAIL:chuzhongwen@163.com
Http://www.wellmachinery.com
P.C.:215600