With the continuous progress of fully automated equipment, fully automatic filling machines are also constantly developing. Automatic filling machine is the beginning of the application of automatic technology to the filling machine, which is of great importance to the filling equipment industry. The automatic filling machine for the production of enterprises, is an irreplaceable production equipment. Therefore, the use of fully automatic filling machines is also more and more, and the trust and pressure given by enterprises to automatic filling machines are also increasing day by day. So what should be the characteristics of the full automatic filling machine?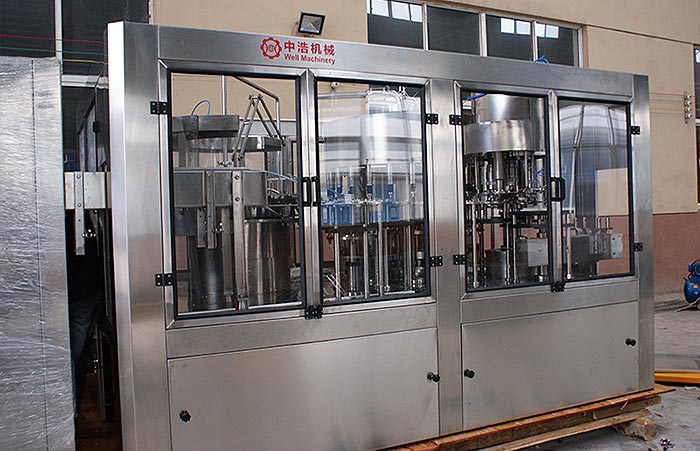 1. The design is compact and reasonable, the appearance is simple and beautiful, filling quantity adjustment is convenient.
2. Fully automatic filling machine adjustment is convenient, no bottle can not, filling quantity is accurate and has counting function.
3. Filling equipment can make the product in the use of operation, precision error, installed adjustment, equipment cleaning, maintenance, etc..
4. The key parts of the fully automatic filling equipment are the use of German FESTO, Taiwan AirTac's pneumatic components and Taiwan's electronic control components, and their performance is stable.
5. Automatic filling machine running bottle automatic filling, filling accuracy is high, according to different specifications of the bottle can arbitrarily adjust the amount of cans and bottle mouth size, can be equipped with an automatic pipeline.
The automatic filling machine is the representative of the development of production in the times, and it is also a turning point in the progress of production economy. Whether it is for the fully automatic filling machine, or for the entire economic and social development, it all drives the mutual cooperation and progress between the two. It uses practical actions to prove its own development, but also harvest its own fruits.