How to Adjust the Filling Inaccuracy of Beverage Filling Machine
How to Adjust the Filling Inaccuracy of Beverage Filling Machine?
1. First look at the speed of the beverage filling machine is too fast, adjust the filling speed throttle valve to reduce the filling speed.
2. Pay attention to see if all the sealing rings are damaged, and replace them with new ones in time.
3. The magnetic switch should also check to see if it is loose. Please lock it after each adjustment.
4. Look at the filling machine clamp, the leather tube buckle can be sealed, if any, please correct.
5. Check that the throttle valve is closed, neither the speed throttle valve nor the filling interval throttle valve can be closed.
6. Is there any foreign matter or air in the quick-connecting three-way control valve, if it is necessary to remove foreign matter and air.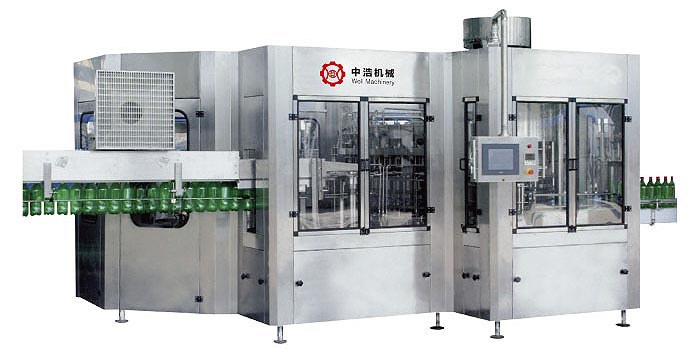 7. Whether the filling valve plug has a stuck appearance or delayed opening. If there is a jam, the valve core should be installed from the head. If the delay is open, the thin cylinder throttle valve needs to be conditioned.
8. Quickly install the three-way control valve to tighten the elastic force of the coil spring up and down. If the elastic force is too large, the check valve will not open.
Zhangjiagang Well Machinery Co., Ltd. is a professional manufacturer of filling equipments. The advantage of the filling machine production line is to provide a high-performance, stable and reliable filling production line for the manufacturing industry.