Pure Water Filling Production Line Description:
The pure water filling production line is mainly used for washing, filling, capping non-carbonated drinks, such as pure water, mineral water, non-gas wine drink and so on. It is consists of washing, filling and capping with complete automation.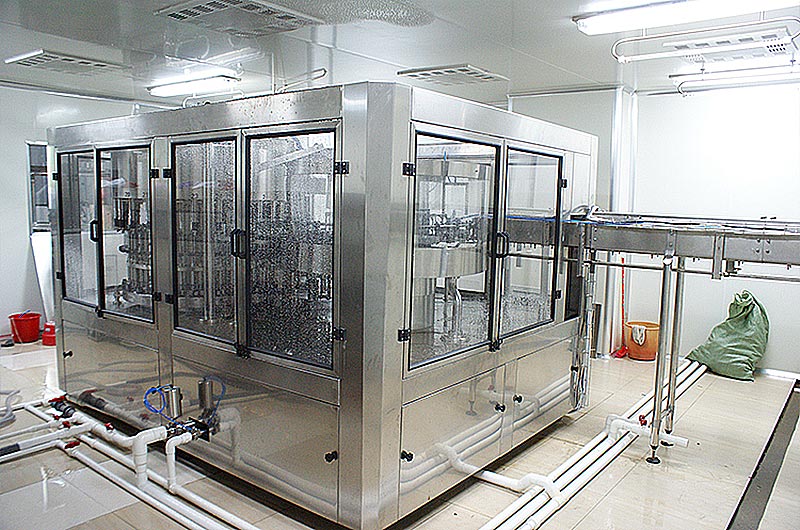 The pure water filling production line can finish all the process such as washing bottle, filling and capping, it can reduce the materials with outside touch time, improve the sanitary conditions, production capacity and economic efficiency. Many advanced designs help the customers produce better quality products and save production cost.It is a good option for the bottled drinking water factory.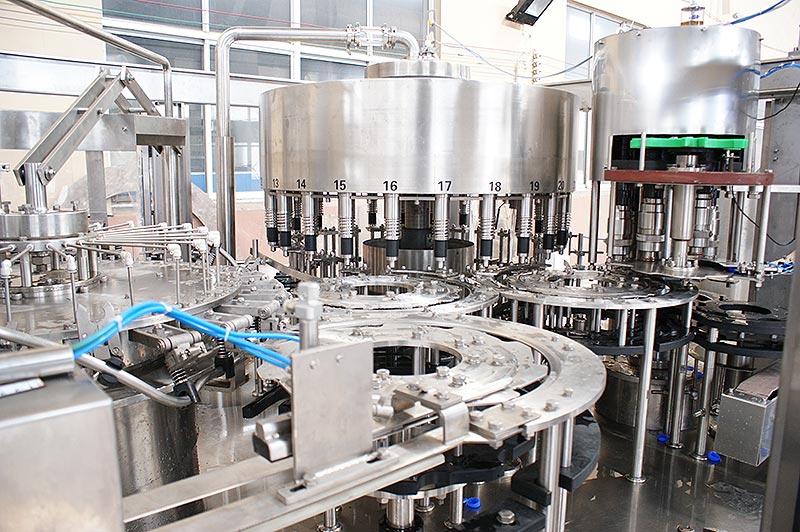 Pure Water Filling Production Line Advantages:
1. The pure water filling production line applies bottle handling technical and the filling valves go up-down when filling, which make sure the bottle filling goes stable, reliable during high speed. The bottle handling technical also make the different bottle changing easily without changing too many accessories.
2. This pure water filling production line use new generation stainless steel spring washing clips and the clips do not contact the upside of bottle screw avoiding the second pollution. It can both clear the inside and the outside of the bottle.
3. The advanced normal pressure filling principle was applied. Filling is quick, and stable. Not contacting with the liquid avoids second pollution and oxidation.
4. This water filling machine applies magnetic force screw type sealing, realizing auto grasping cap, sealing. The sealing cap force can be adjusted.Independent electricity box makes sure every electrical appliance works normally.
5. The main machine adopts advanced PLC control technology.
Zhangjiagang Well Machinery Co., LTD.
ADD:No. 235 Guotai North Road, Zhangjiagang economic and Technological Development Zone
TEL:0512-56316166
FAX:0512-56316198
E-MAIL:chuzhongwen@163.com
Http://www.wellmachinery.com
P.C.:215600