With the advancement of society, the packaging industry has been widely developed in China, and small liquid quantitative beverage filling machines are more popular. Mainly used in the food and chemical industry, and the demand for daily chemicals and food is continuous, so the development prospect of small-scale quantitative beverage filling machine is very broad. The small quantitative beverage filling machine is a quantitative liquid dispensing machine designed with electric, crank and piston structure. The smal beverage filling machine is all made of high quality stainless steel. It has stylish appearance, simple operation, small footprint, easy cleaning, low failure and simple structure. Easy to repair operation, adopting cone piston, good sealing performance, accurate liquid volume, convenient liquid volume adjustment, active contact for liquid contact parts, easy loading and unloading, can be used for aseptic dispensing, cylinder, push rod, piston Made of stainless steel, the speed is continuously adjustable and easy to operate.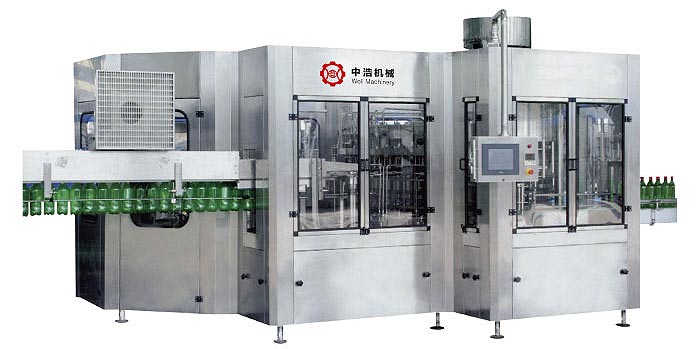 First, small beverage filling machine features:
1. The small beverage filling equipment is made of high quality stainless steel, and the shape is novel and beautiful;
2. The structure is simple, reliable and has few failures;
3. Cone piston is adopted, the sealing performance is good, the liquid volume is accurate, and the liquid volume is convenient to adjust;
4. The liquid contact parts are connected by activities, and are easy to load and unload, and can be used for aseptic dispensing;
5. The cylinder, push rod and piston are made of stainless steel, which is resistant to corrosion and wear;
6. The speed is continuously adjustable, easy to operate.
Second, the development prospects:
In many aspects of our life, we need to use quantitative beverage filling machines to pack. China has a large population, a broad market, and a large market demand. The equipment has more room for development, but with the rapid development of the economy, consumption More and more people are pursuing high-quality life. Not only do they have strict requirements on the quality of products, but also the model, filling volume and packaging requirements of the products are becoming more and more strict. The quantitative beverage filling machine should satisfy the consumers' eyes. We must understand the needs of consumers, consider them for consumers, keep up with the development of the times, continue to innovate, and continue to develop. We believe that quantitative beverage filling machines will have broad development prospects as long as they continue to work hard.