Water Bottle Filling Equipment Description:
This water bottle filling equipment is used to produce polyester bottled mineral water, purified water, alcoholic beverage machinery and other non-gas beverage machinery. Water bottle filling equipment can finish all the process such as washing bottle, filling and sealing, it can reduce the materials and outsiders touch time, improve the sanitary conditions, production capacity and economic efficiency.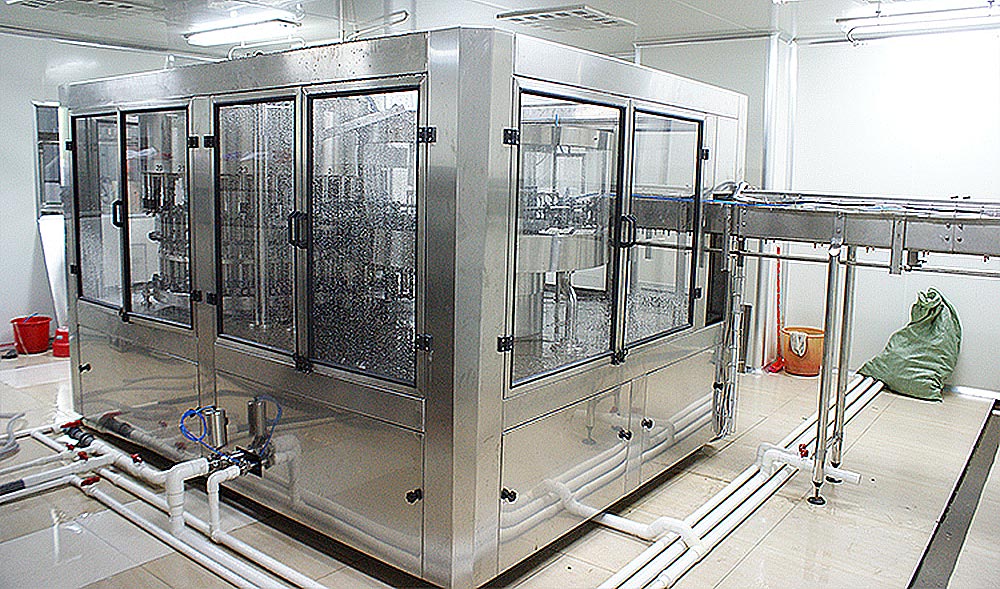 The water bottle filling equipment has features of unique design, new style, complete functions, multi-purpose, convenient in operation, beautiful construction, high automation. The scope of water filling machine includes pure water, mineral water and so on. The water bottle filling equipment includes foundation support, bottle rinser, bottle filler, bottle capper, and control cabinet.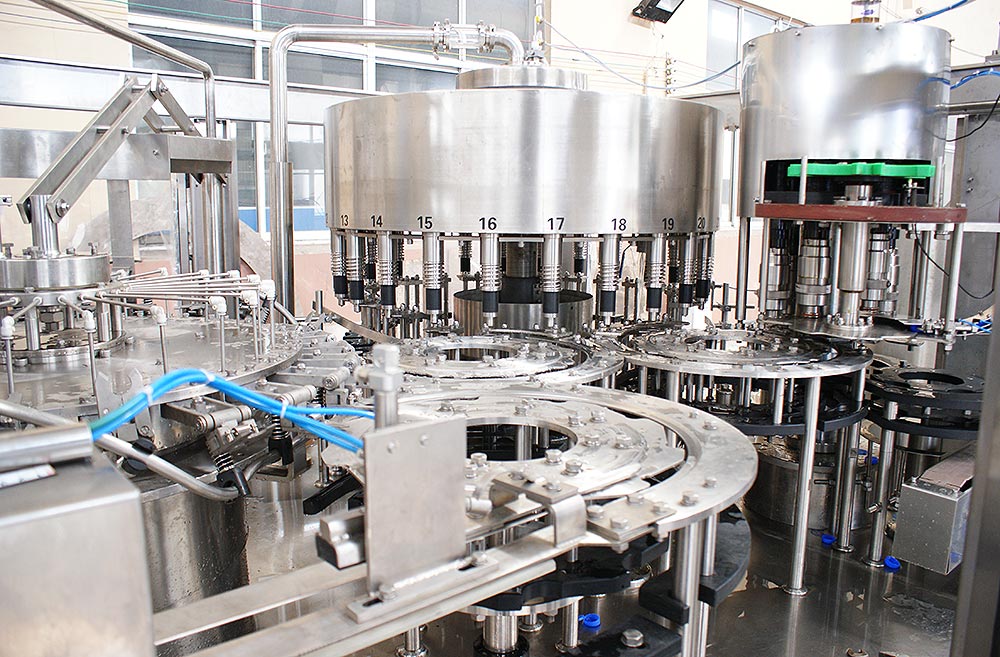 ☆ PET bottle ( 330 – 2000ml ) capacity : 5000-36000BPH(500ml)
☆ PET big bottle (2L-10L)capacity:2000-6000BPH(5000ml).
☆ Automatic filling machine suitable for products: pure water ,mineral water , soda water ,etc.
☆ It adopts the direct connecting technology between air converyor and bottle infeed starwheel, It's convenient for bottle size changing.
☆ Bottle transmission adopts the technology of gripping bottleneck, changing the bottle sizes without adjusting equipment level.
☆ Water bottle filling equipment adopts the screw in-feeding bottle transmission, TuoPing transmission technology, equipment operation stable and reliable.
☆ Filling equipment can be to conduct a comprehensive CIP cleaning.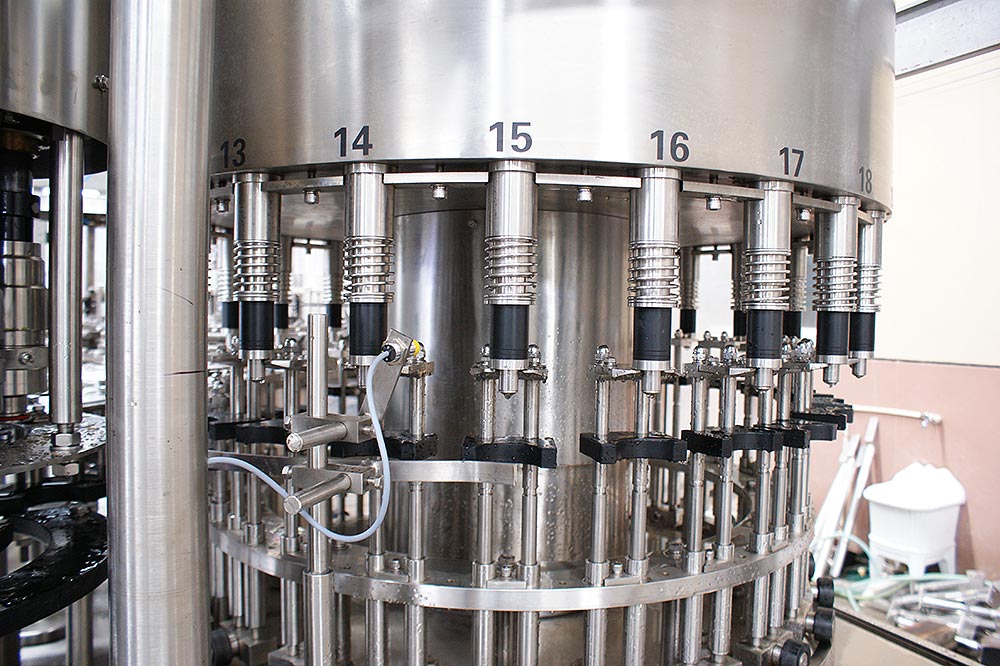 Water Bottle Filling Equipment Features:
1. Bottles are used to lift cylinders, and oil nylon gears are used to drive. The noise is small, and the whole machine operates in balance.
2. Filling machine adopts magnetic torque type screw caps to realize the functions of capping and capping. Capping torque can be adjusted steplessly, with a constant torque screw cap function, and does not damage the cap, seal tight and reliable.
3. The horizontal rotary pneumatic lider has the functions of not damaging the surface of the bottle cap and automatically filling the cover with a cover in the hopper.
4. The water bottle filling equipment adopts PLC computer program control and man-machine interface touch screen buttons. It has automatic control of the liquid level in the material cylinder, no bottle filling, no bottle without capping function, and there is a bottled star wheel bottled in the wrong position. Cap chute missing function, etc.
Zhangjiagang Well Machinery Co., LTD.
ADD:No. 235 Guotai North Road, Zhangjiagang economic and Technological Development Zone
TEL:0512-56316166
FAX:0512-56316198
E-MAIL:chuzhongwen@163.com
Http://www.wellmachinery.com
P.C.:215600