Water Filling Equipment Description:
This water filling equipment special for mineral water, purified drinking water filling, adopts bottle neck holding transmission technology to realize fully automatic rinsing,filling and capping. Filling Equipment can reduce the materials and outsiders touch time, improve the sanitary conditions, production capacity and economic efficiency.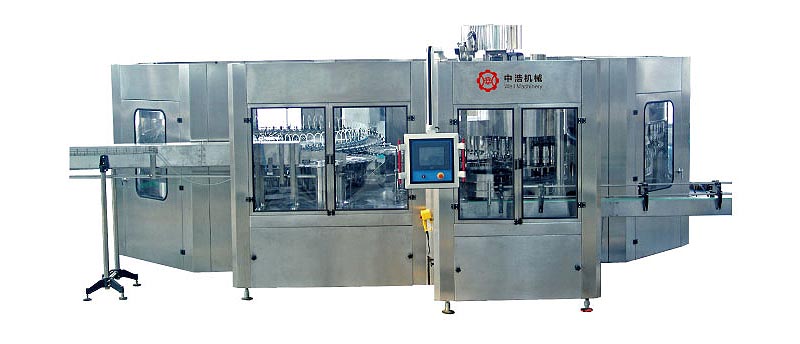 Water filling equipment is innovated and designed in the requirement of carbonated beverage technics, Well Machinery on the bases of introducing, digesting and absorbing advanced technology abroad. It is reasonable in structure, safe to operate and easy to maintain, which is an ideal choice for beverage producers.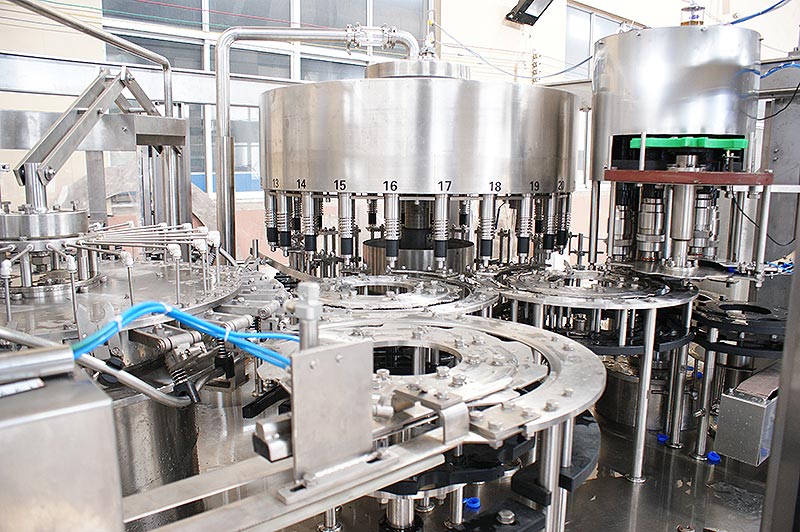 ☆ PET bottle ( 330 – 2000ml ) capacity : 5000-36000BPH(500ml)
☆ PET big bottle (2L-10L)capacity:2000-6000BPH(5000ml);
☆ Suitable for products: pure water ,mineral water , soda water ,etc.
☆ It adopts the direct connecting technology between air converyor and bottle infeed starwheel, It's convenient for bottle size changing.
☆ Bottle transmission adopts the technology of gripping bottleneck, changing the bottle sizes without adjusting equipment level.
☆ Drinking water washing filling equipment adopts the screw in-feeding bottle transmission, TuoPing transmission technology, equipment operation stable and reliable.
☆ Water filling machine can be to conduct a comprehensive CIP cleaning.
Features of Water Filling Equipment:
1.Using the wind sent access and move wheel in the bottle directly connected technology;Canceled screw and conveyor chains,this enable the change the bottle-shaped become easier.
2.Bottles transmission adopt clip bottleneck technology,bottle-shaped transform not need to adjust the equipment level,only change relater the curved plate,wheel and nylon parts is enough.
3.The specially designed stainless steel bottle washing machine clip is solid and durable,no touch with the screw location of bottle mouth to avoid secondary pollution.
4.High-speed large gravity flow valve filling valve,filling fast,filling accurate and no liquid lose.
5.Spiraling decline when output bottle,transform bottle shape shape no need to adjust the height of conveyor chains.
6.Host adopt advanced PLC automatic control technology.
Zhangjiagang Well Machinery Co., LTD.
ADD:No. 235 Guotai North Road, Zhangjiagang economic and Technological Development Zone
TEL:0512-56316166
FAX:0512-56316198
E-MAIL:chuzhongwen@163.com
Http://www.wellmachinery.com
P.C.:215600